E-Commerce
Developement
Zudioz helps in achieving customer satisfaction, expanding business audience, and increasing sales. We assure that your website is developed with a robust business strategy. We meet your requirements with the latest advanced technologies.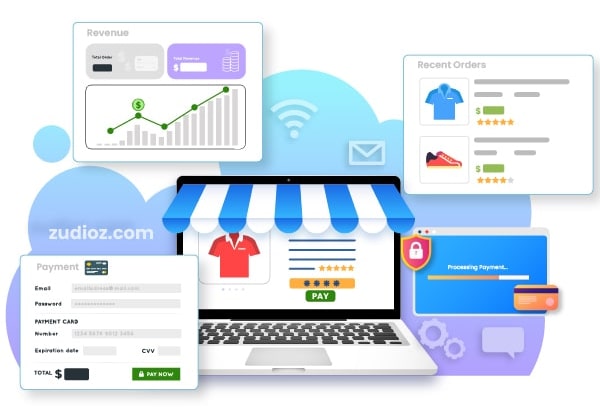 Create a beautiful online store
An attractive E-Commerce website to showcase your products, with a professional custom design. Give a refreshed brand look and uncomplicated user friendly options.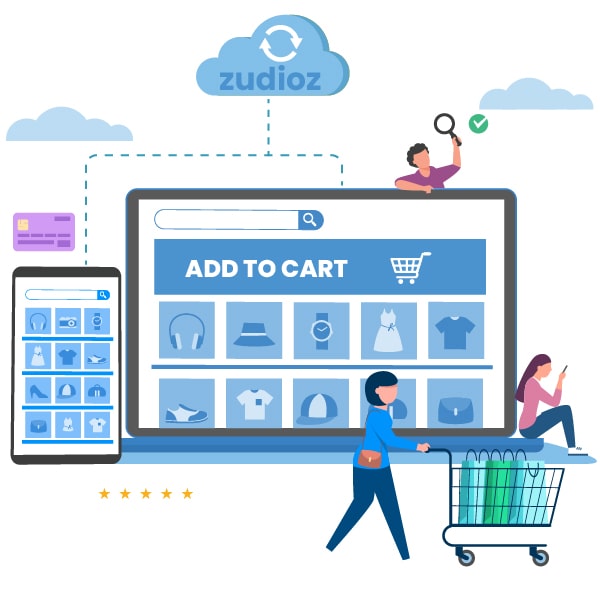 Tailored E-Commerce Solutions
We work with you to find the best E-Commerce platform for your needs, tailoring the solution to your unique business needs. Whether you're in need of a small E-Commerce storefront or a large site with thousands of products and integrations, our solutions team can work with you to provide the best platform for you and your business.
E-Commerce Cloud Solution
By offering all the features belonging to modern cloud computing, it's a perfect step to relieve the customers from the useless hosting baggage for their E-Commerce Application.By making the use of the E-Commerce cloud, our clients will hold the caliber to render a top-class e-shopping experience and can also enhance the conversion rate along with the entire sales on their E-Commerce store. It holds a wide range of traits and services for B2B and B2C both the platforms as below:
Web / Mobile-Site Design
Web / Mobile-Friendly Checkout
Web / Mobile Payment
Mobile Commerce Integration
Responsive Themes
Mobile Optimization Initiative
Business Intelligence
Order Management
B2B/B2C E-Commerce for Growing Businesses
Take your B2B/B2C ordering process online. Say goodbye to spreadsheets, paperwork and unnecessary admin. As a manufacturer, wholesaler, distributor or retailer, you need a solution that was built for your specific needs. Whether these are the needs of your business from an internal perspective or from your customers' perspective: You need a solution that offers B2B/B2C compatibility.
ZUDIOZ is a powerful, integrated, scalable B2B/B2C E-Commerce platform. It was built specifically for B2B/B2C environments and has all the features to meet the complex needs of businesses and customers.
Multi-Vendor E-Commerce Projects
Frameworks We Are Handling
Work Process

Chatting
The first step is we'll organise an online meeting or a call or to meet in person to discuss your requirements. We'll discuss your visions for your new site, whether it's completely fresh or a re-do on an existing one.

Analyse
What are your competitors doing? What are your overall business goals? We'll analyse your current digital presence and make this new site really succeed for your business.

Design
Once the initial concepts and research has been completed we put together a live trial URL for you to view the initial design with a HOME page version.

Development
After the design has been approved we then start on the nuts and bolts of the site, the actual development of key functionality your site requires.

Testing
Perhaps the most important part of our process: testing. Essentially, we're just making sure things work how they should. Our whole team will thoroughly test the site on various browsers and devices.

Training
Relax and sit in your place, we can show you how to use your new website through a video tutorial.

Deploy
The day you've been waiting for has arrived. It's time to go live! Our developers will deploy your new website from staging to the live server. You'll soon be able to reveal your new look to the world.

Support
We are very responsive to your needs especially for urgent matters, clients find us super fast to respond back to their requests.
We Always Do More
We don't stop working once your site goes live, we keep our ear to the ground to what's happening with the latest updates or trends and keep you up to date with regular calls, emails or newsletters on these matters.
Why ZUDIOZ B2B Commerce? We'll tell you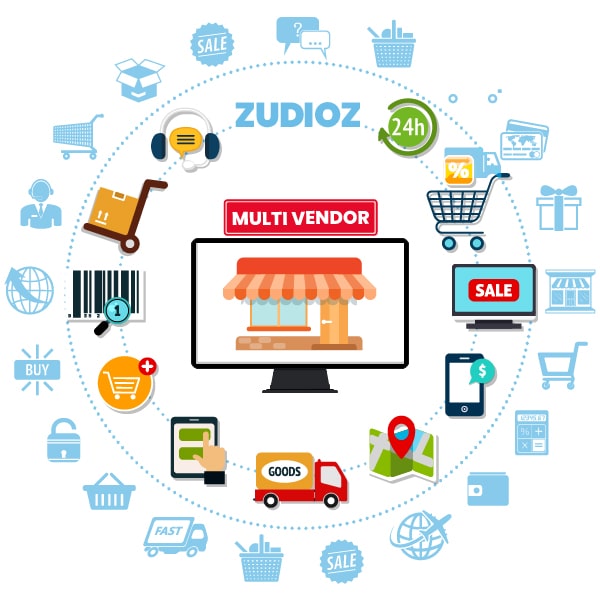 Transactions Anywhere
Receive and process orders and fulfill customer demand at any touchpoint, from any device.
Scalable Platform
Process as many orders, SKUs, or match B2B organization setups as your business requires.
Rapid Integrations
Third-party software and services available seamlessly, in one spot.
Feature-Complete Yet Fully Customizable
Full B2B feature coverage with no limitations to extend and differentiate.
Showcase your products with a smart online shop
Powered by the Online Shop over one million businesses worldwide
Create a vibrant online experience that really stands out
Grow your market share and maximise every sale
Our E-Commerce website packages are perfect for your businesses to launch or redesign an online shop. We have all the features you need to grow your business and are easy to manage. ZUDIOZ can have you up and running quickly, on a powerful E-Commerce platform and with a stunning design.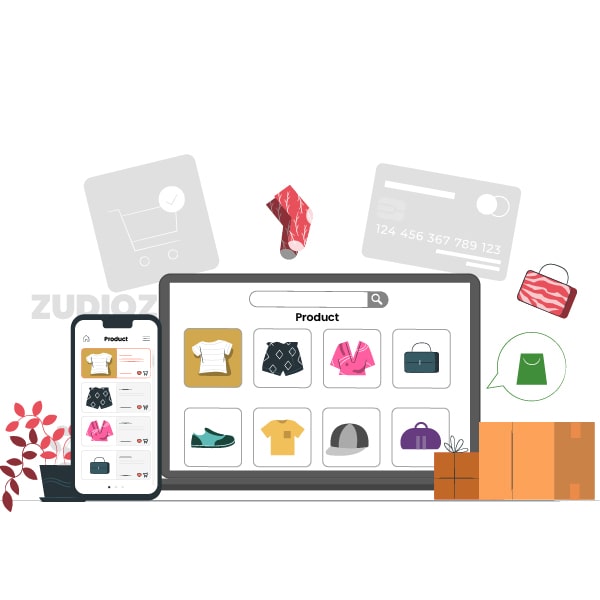 We focus on turning website visitors into customers
ZUDIOZ is a specialised E-Commerce website company. We don't just make websites look "nice" but ensure they are built to high conversion.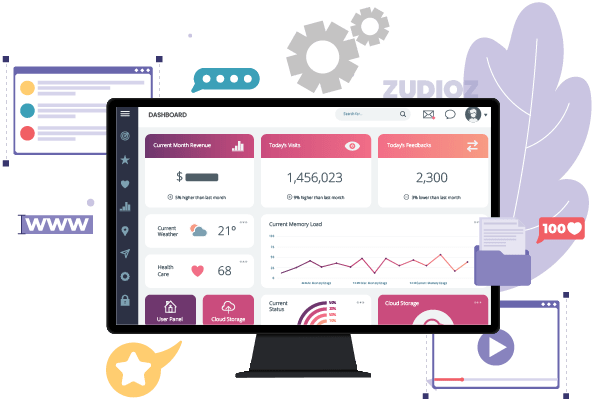 Easily manage your online store
Quick and simple to learn, manage your E-Commerce shop with ease – add new products, edit pricing, create discounts and promotions and make changes.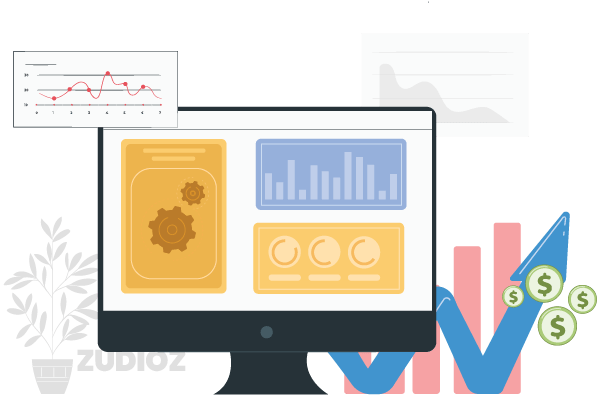 Invest in world leading software
Robust and reliable, get all the features you need to drive sales and track performance. Millions of businesses globally run their online shops with E-Commerce platforms.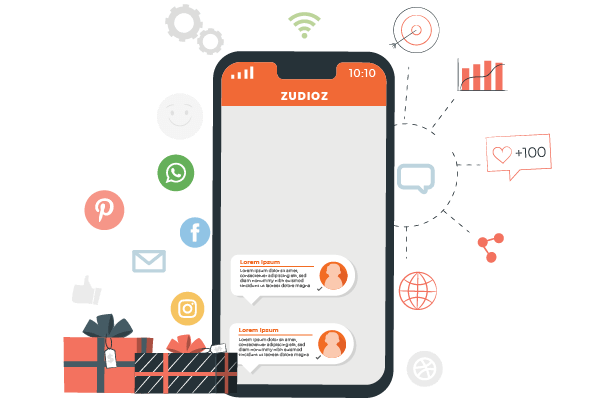 Future proof your website
Get all the features you need with an E-Commerce platform that integrates with the very best tools to maximise sales online.
How ZUDIOZ Can Help?
Our team has extensive experience building E-Commerce website designs that increase sales and achieve business objectives.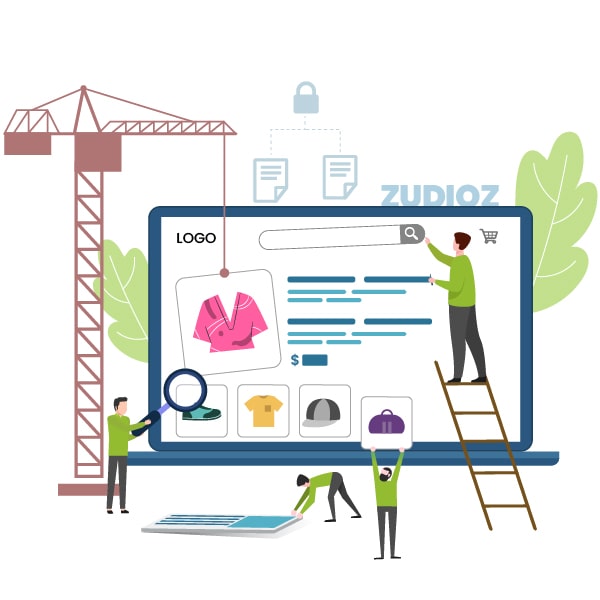 Attractive, Optimised Design
Branded E-Commerce website design that will be SEO-friendly to help improve Google rankings.
Easy to Use Product Search
We'll make it as easy as possible for customers to browse your range and to find a specific product.
Powerful Product Pages
Your product pages will be compelling, with buying triggers and design features that encourage sales.
Smooth Checkout Process
Your customers will find your shopping cart and checkout processes are secure, easy to use, and quick to complete.
3-Step Formula for E-Commerce Success
Will Boost Online Sales in Your Business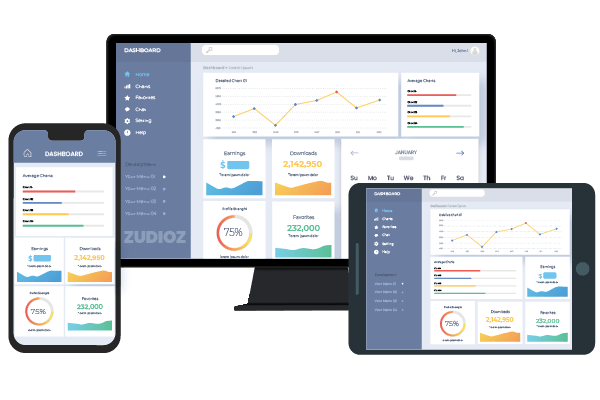 Optimised Website
You can't maximize your online sales with a poor-quality website, so this is where we need to start. From clear branding to product search functionality, fully responsive design, we'll make sure your site has all the required elements for E-Commerce success.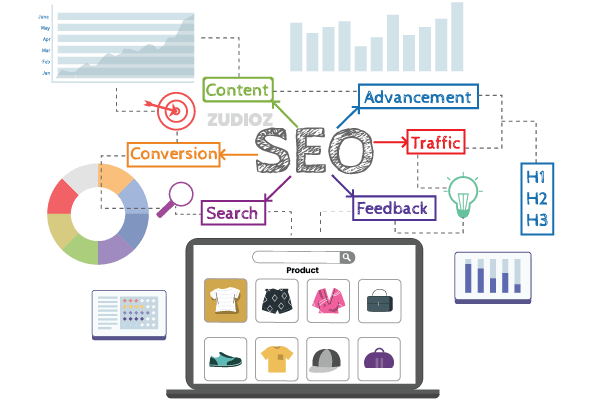 Website Traffic
We'll give you the tools you need to bring traffic to your site. It will have a good SEO foundation, including being optimised for speed. We'll also give you promotional tools, such as promotional sliders on the home page. Plus, we will integrate your new site with your social channels, email marketing platform, and more.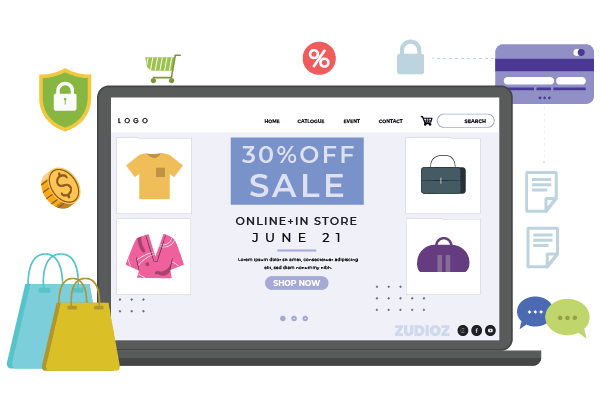 Converted Sales
You need the people who visit your site to make a purchase, so we'll do what we can during the E-Commerce website design process to maximise your conversions. This includes creating stunning product pages, effective calls to action, and checkout processes that are quick, easy, and safe to use.
Some Of Features
Content Management
Discount and Coupon management
Referrals
Easy Checkout Process
Advanced Analytics
Reporting
E-Commerce Optimization
Email Marketing integration
Flexible Payment Options
Advanced Search Capabilities
Manage Brands
Featured Products
Time Based Deals
Product Management
Manage Product Ratings
Order Shipping Details
Member Account Creation
Member Account Management
Attach Product Videos
Manage Homepage Banners
Category management
Order status updates
Manage Customer Accounts
Manage Merchant Accounts
Manage Custom Order status
Manage Cash on Delivery options
Manage Discount
Generate Reports
Manage Tax Rates
Manage International Shipping
Wish List Management
Social Media Integrations
Social Sharing Features
Firewall Implementation
Augmented Reality Integration
SEO Friendly Pagination
Inventory Management
Third Party Shipping Integrations
Real-Time Product Updates
Social Login
Creative Design
Live Chat Support Integration